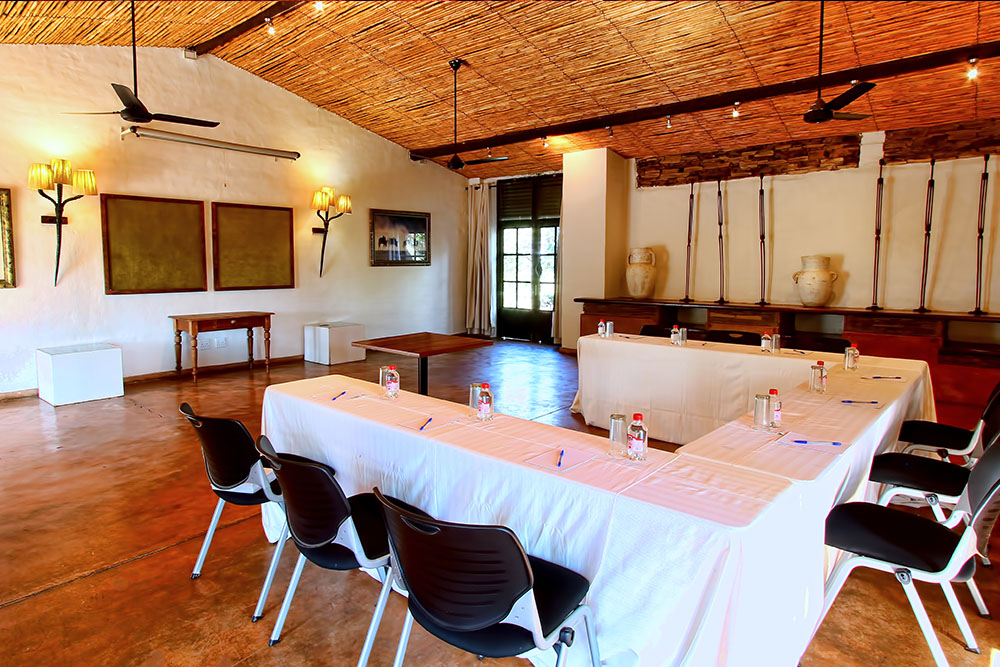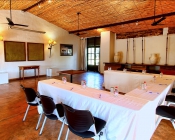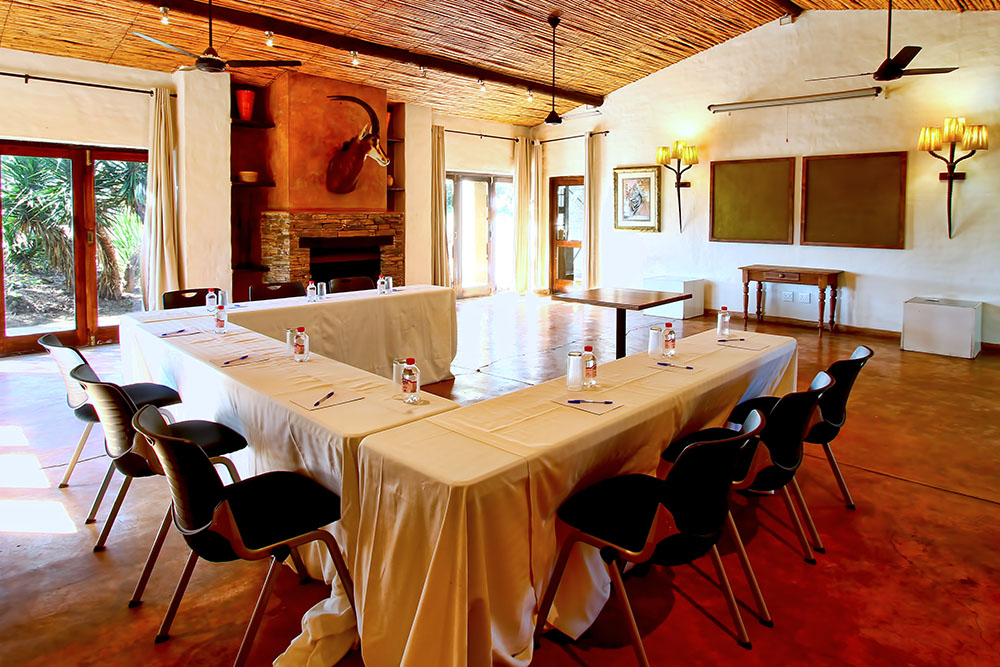 PAPERBARK MEETING ROOM
Sqr: 81 Height (m): 4 Boardroom: 20 Cinema: 40 U-Shaped: 30 Banquet: 50 School: 30
The Paperbark Meeting Room is next door to the restaurant and opens out onto the boma/braai area. This venue comfortably accommodates 20 people in a u-shape and up to 50 cinema style. Standard conference equipment is available on request.