LEADWOOD LODGE
Thatch-and-shale cottages lure in couples, while a grand house creates a crème de la crème setting for intimate events.
---
LEADWOOD COTTAGES
Built by a team of artisans with locally sourced shale, Leadwood Lodge combines exceptional architecture, towering thatch and resplendent finishes against a backdrop of breath taking natural beauty. The décor is an eclectic merging of antique and organic Africa with one- of-a-kind artistic elements. The lodge was designed on an ethic of 'nothing straight, nothing painted' and the final results are a masterpiece of earth, water, glass and hardwoods. Leadwood Lodge is a place of relaxation and tranquillity. Leadwood Lodge is only available for groups of 6 to 12 people. Food and Beverage Services and Game Drives are available at Aloe Lodge.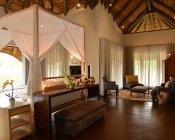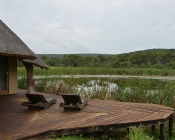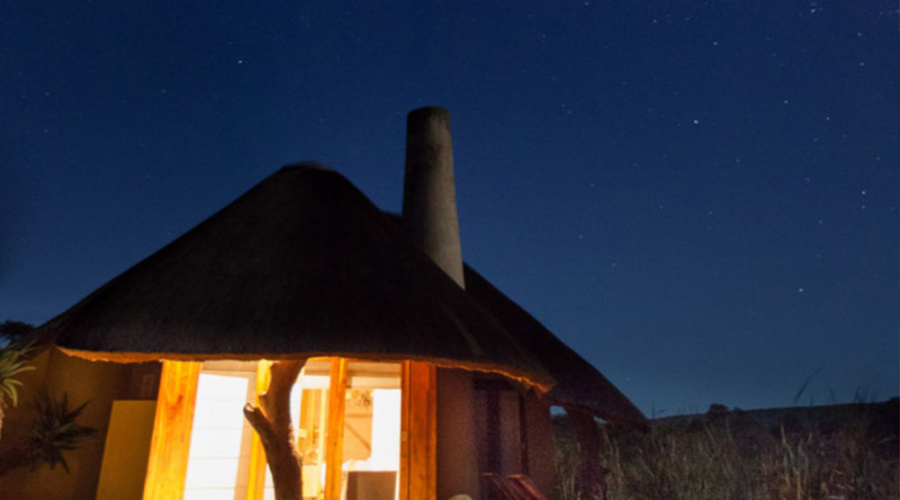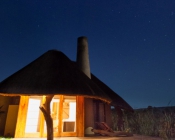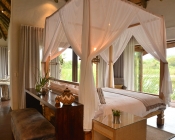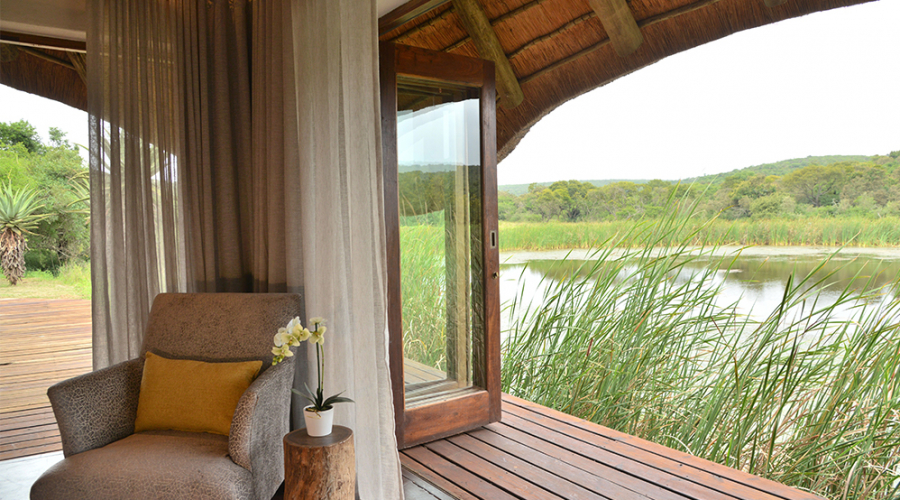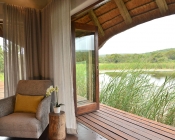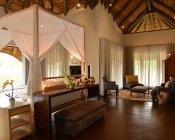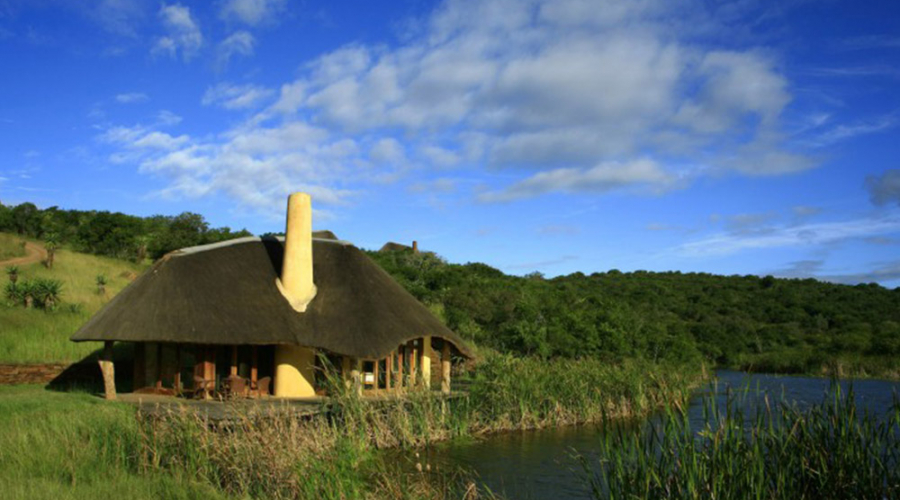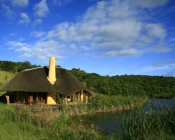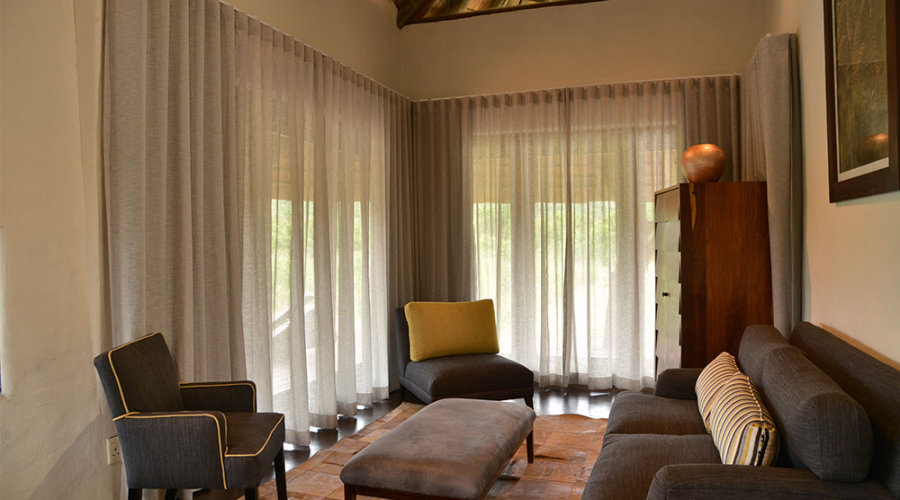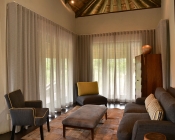 LEADWOOD MANOR HOUSE
2 x Double bedded rooms with a bath and shower.
1 x Double bedded Presidential suite with a bath and shower, dressing room, lounge and private deck area.
The Lodge
Sink back into one of the comfortable couches with a welcome beverage to absorb the ambience while the on-site staff swiftly handles your check-in. With the recent refurbishment, Leadwood Manor House is incredibly easy on the eye.
Traditional tones, brighter spaces and a natural colour palette create a contemporary design, further enhancing that warm and inviting atmosphere that Tala is celebrated for.
The sleek new bar is just the place for guests to top up on sundowners just before the sun slips below the horizon. The main lounge is open-plan, lofty and streamlined, leading into a sophisticated restaurant which doubles up on both indoor and outdoor seating. It's just the place to host a boutique meeting, or make a celebratory toast under the stars while the Leadwood team preempts your every wish and whim.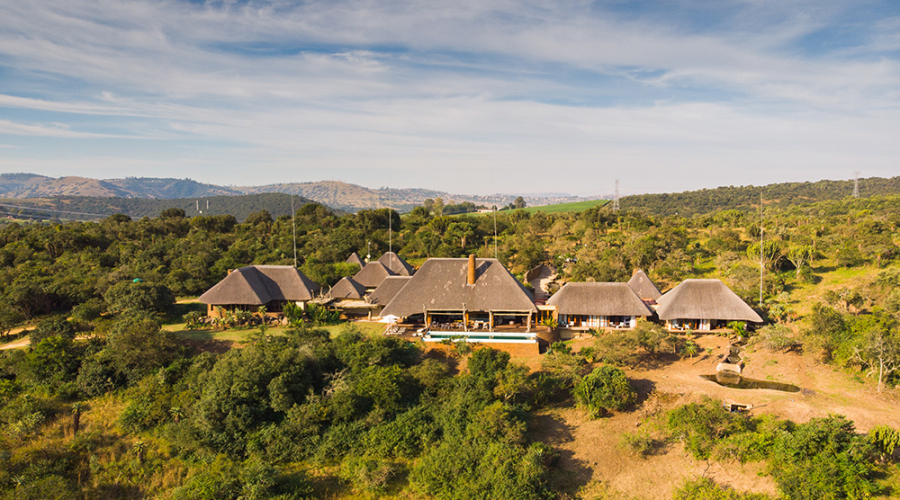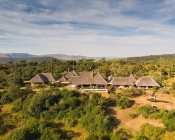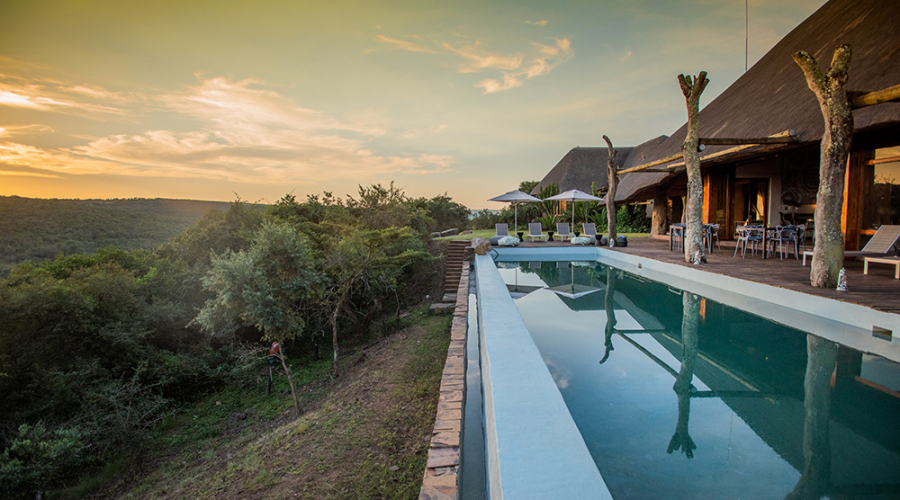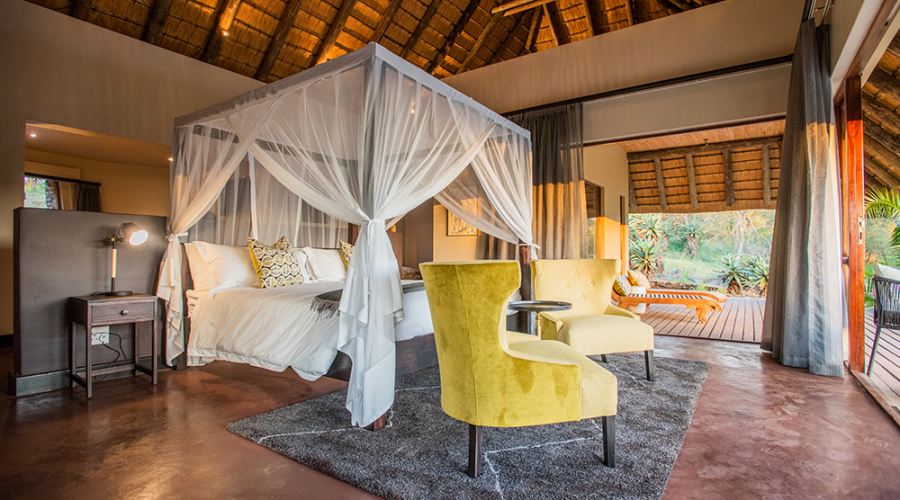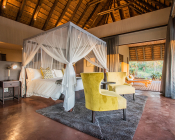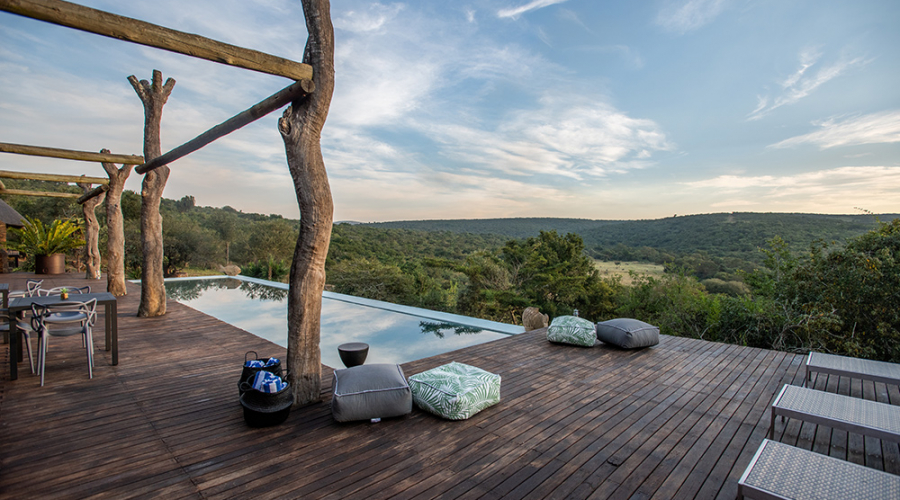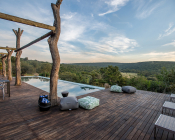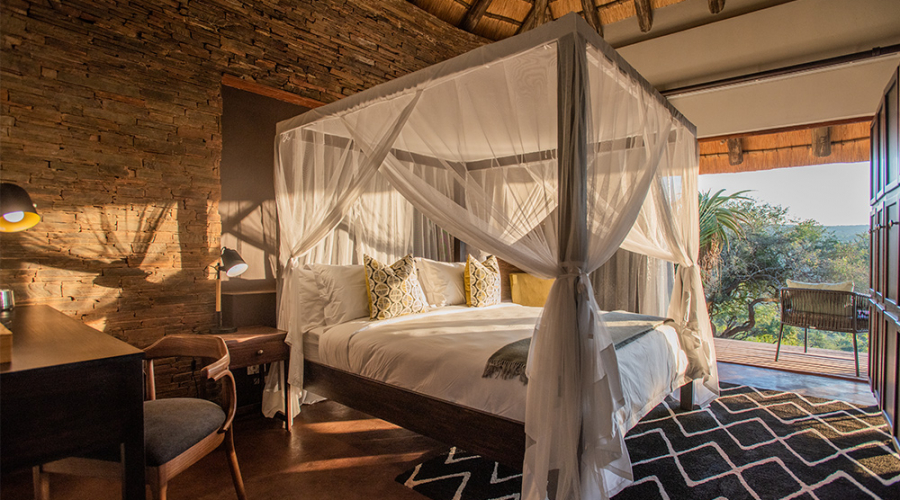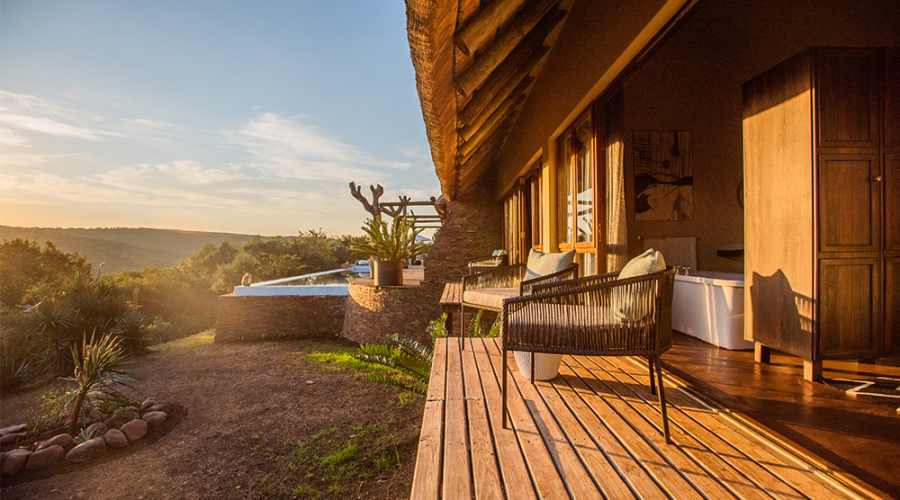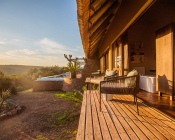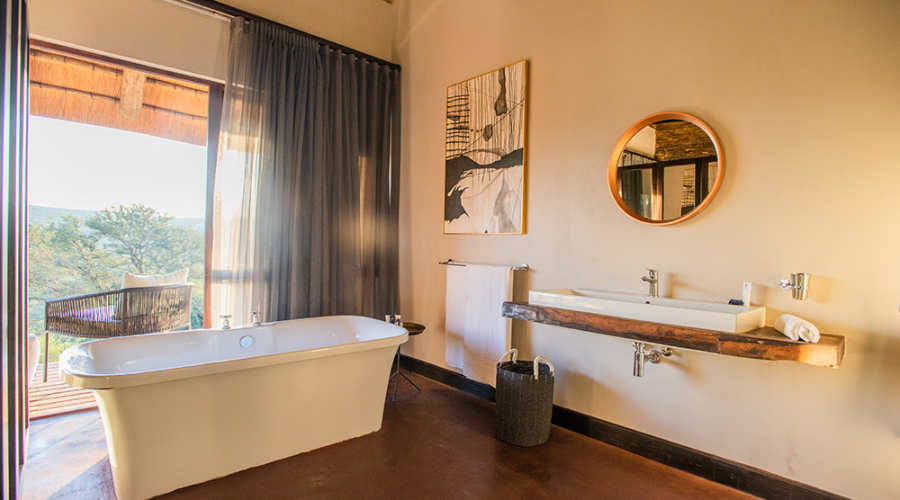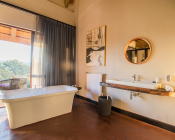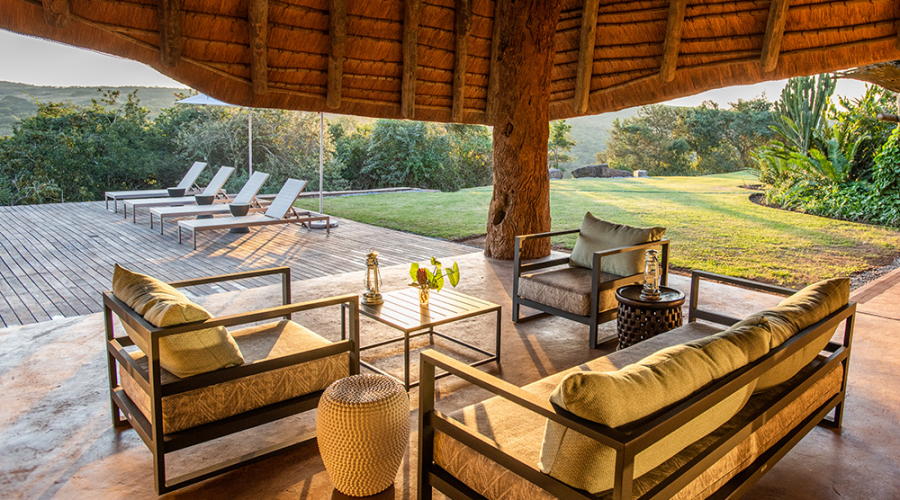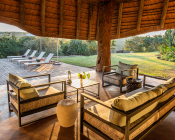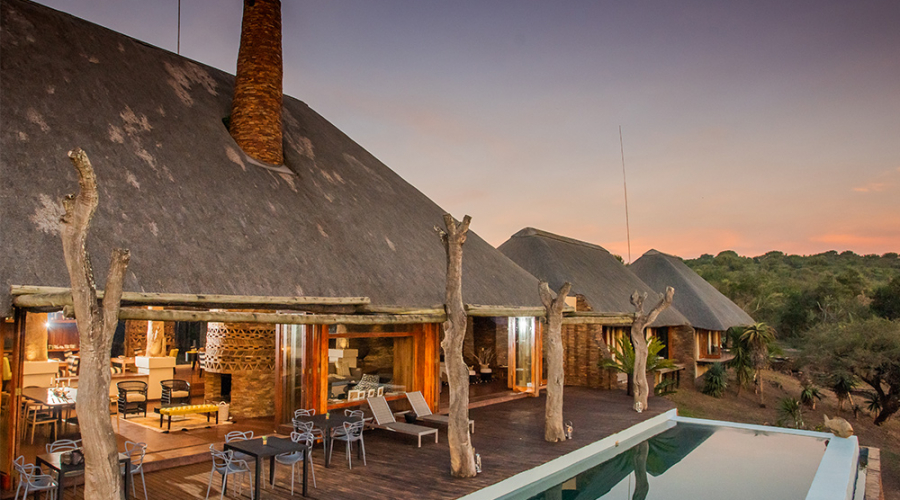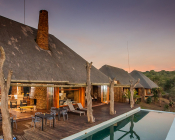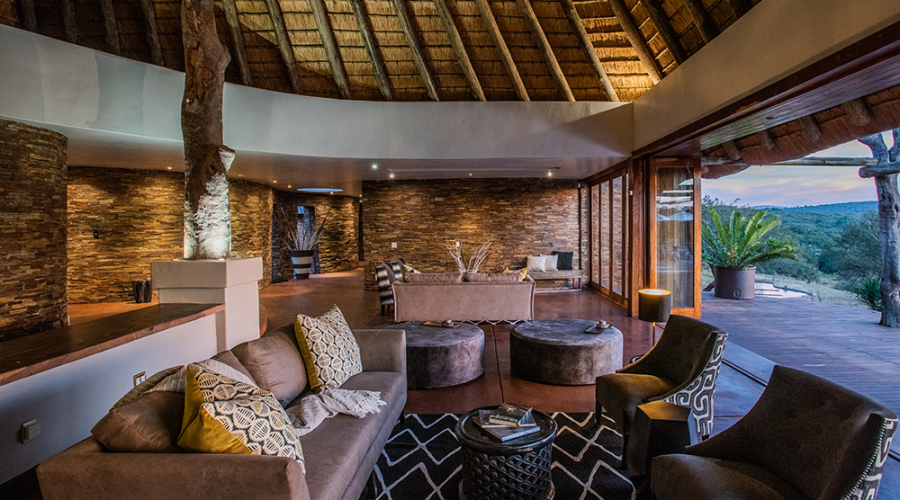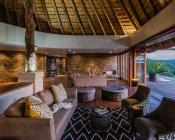 Refurbishment
Leadwood Manor House stands as a superior addition to Tala's collection of safari-style accommodation, accentuating the reserve's growing reputation for exclusivity and luxury.
The recent refurbishment project has transformed this four-bedroomed house into an ultra-sleek and stylish venue, perfect for corporate gatherings and special celebrations. From mile-stone anniversaries to birthdays and even small weddings, the dedicated team is willing to create just the sort of occasion you'd like, be it relaxed, adventurous, or a bit of both.
Leadwood's stand-out features include a private chef and an exclusive-use restaurant which overlooks a sparkling-new lap pool and the bounds of the reserve. While Tala has always welcomed families with children, it has purposely been re-designed to accommodate adults only.
The Rooms
With the recent refurbishment, Leadwood Manor House accommodates a maximum of eight guests with bedrooms cleverly designed to ensure absolute privacy and all-out luxury.
Two double en-suite rooms come well-equipped with a bath and shower, and one en-suite presidential suite features a bath, shower, and a designated dressing room area. This master room has also been thoughtfully designed to incorporate its own private lounge and viewing deck.
As for the new room interiors, think elegant floor-to-ceiling-windows, plush, four-poster beds, polished floors and colourful rugs that echo Leadwood's understated luxury seen throughout the house. Each room is light, airy, and effortlessly designed to make the most of the views which are just as exquisite from the bathrooms. These come complete with both stand-alone bathtubs and ultra-chic stone showers. Be the first to try both out.