PAPERBARK LODGE
Where the wonderfully restored 'Old Farm Barn' takes centre stage and the surrounding rooms are whimsical.
---
PAPERBARK
12 Deluxe rooms
Rock-Pool
Conference Centre
Paperbark Lodge centres on the "Old Farm Barn" with the original door still in place. Beautifully restored, with a large fireplace, polished floors and fold back windows that allow for natural light and ventilation, this is the venue for all the lodge's meals. In addition, dinners are also served under the stars in the unique Paperbark Boma.
The room's décor is simple, yet dramatic, including wildlife paintings, shale walls and the clever use of wood. The lodge surrounds an open grass area with spectacular views to the west of the open plains of the reserve. The rock pool is within easy walking distance for a refreshing dip on a hot summer's day. The sumptuous premier suite features a spacious bathroom with ball-and-claw tub and four poster bed.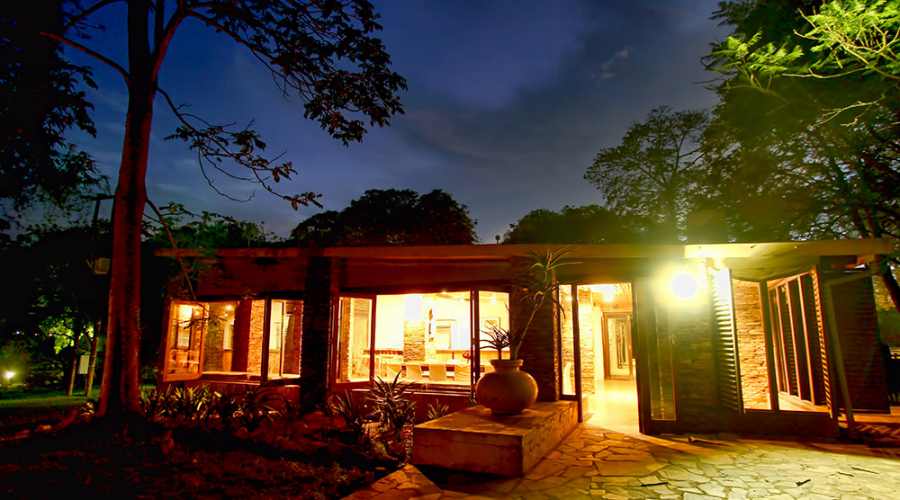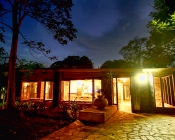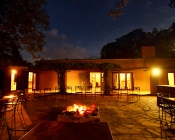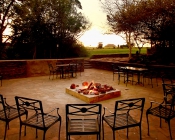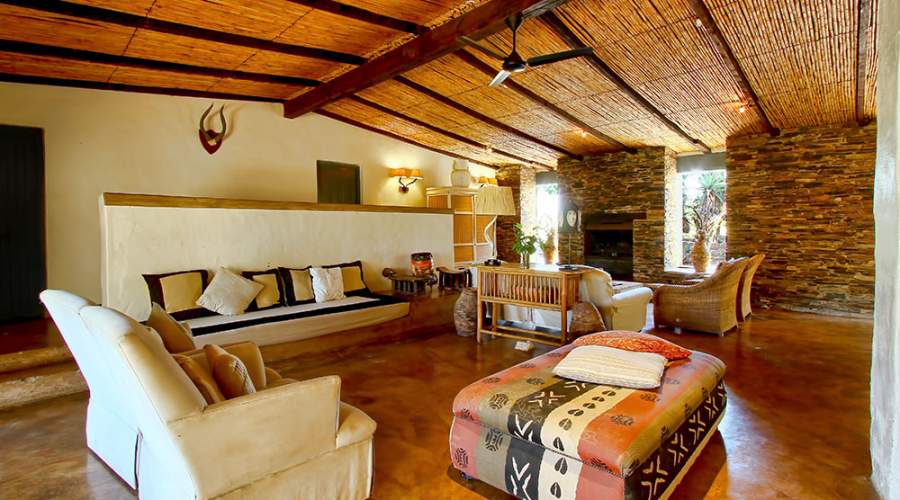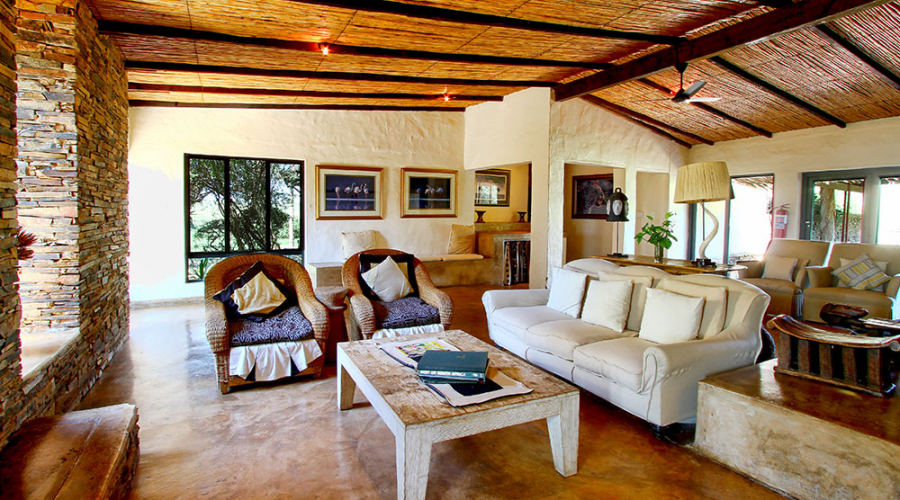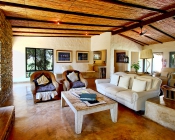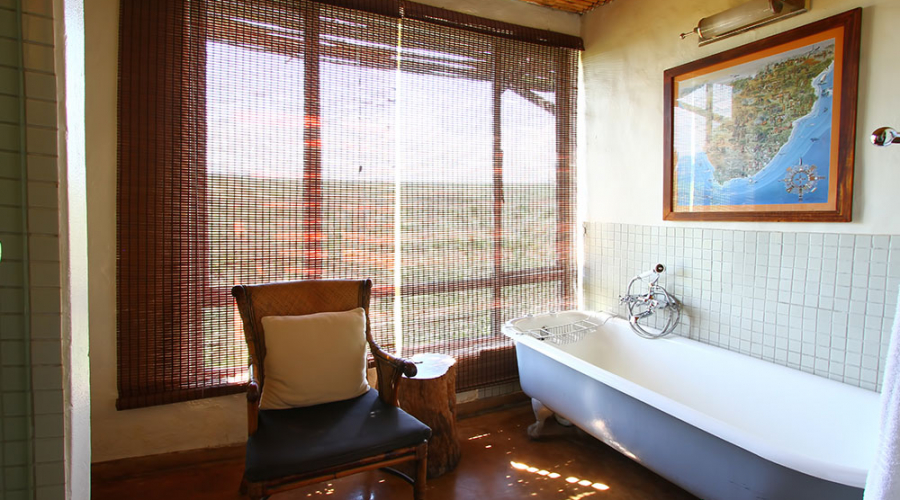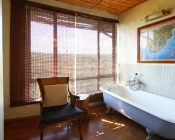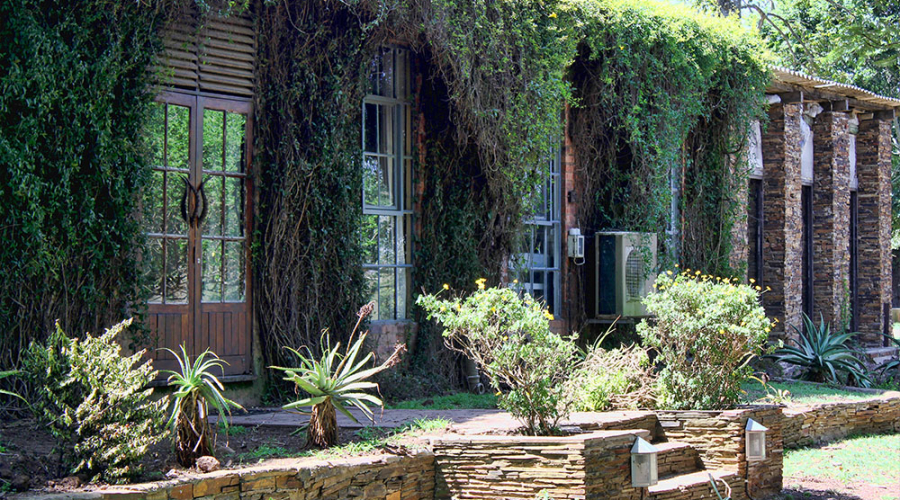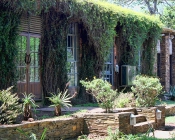 PAPERBARK HOUSE
6 rooms
Communal lounge area
Paperbark Rondavel
1 standalone room on the communal pool area.
Adjacent to Paperbark Lodge, Paperbark House is the original old farmhouse, which has been carefully restored to maintain the essence of a bygone era. Paperbark House features six en-suite bedrooms that lead out onto a central lounge area and typical farmhouse-style veranda. The rock pool is a few steps away, and all meals at Paperbark House can be enjoyed at La Tala Restaurant.