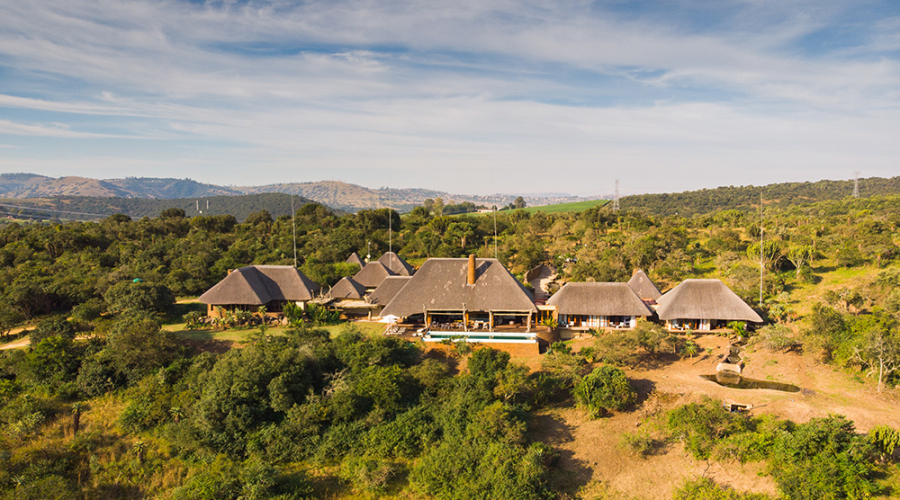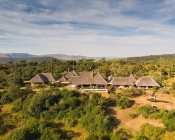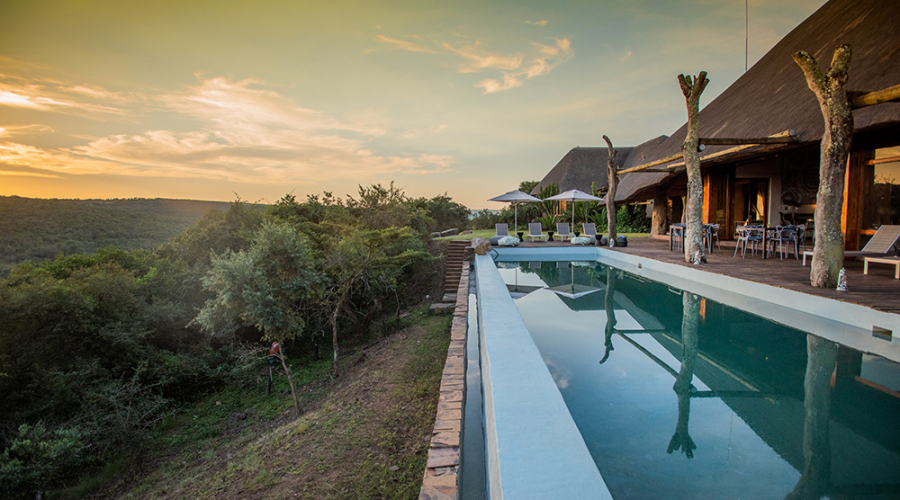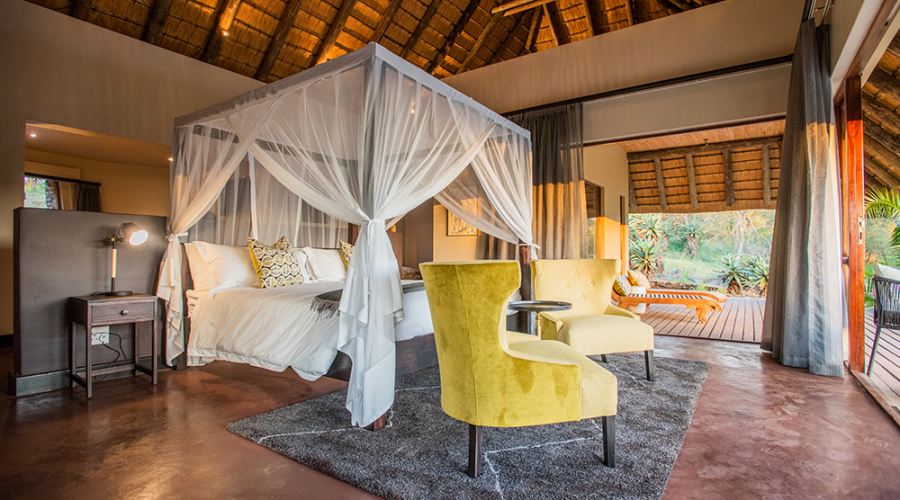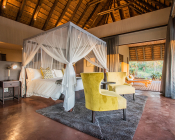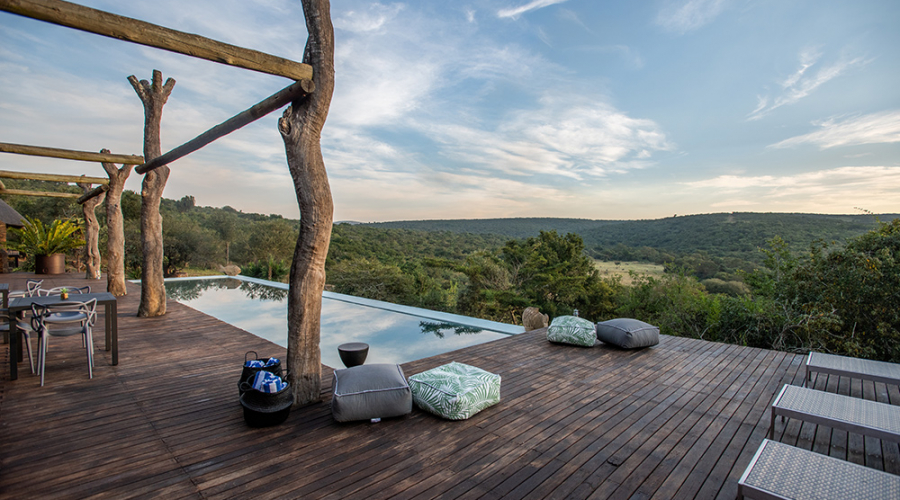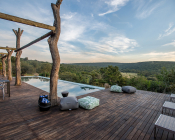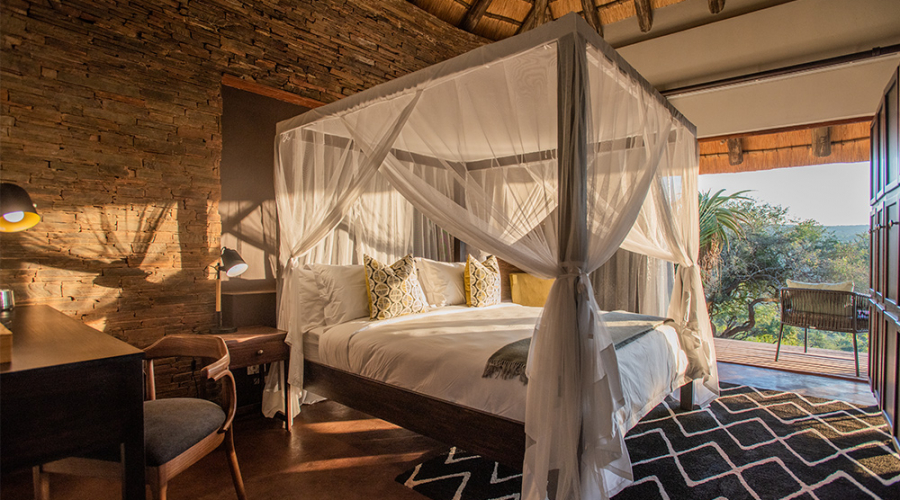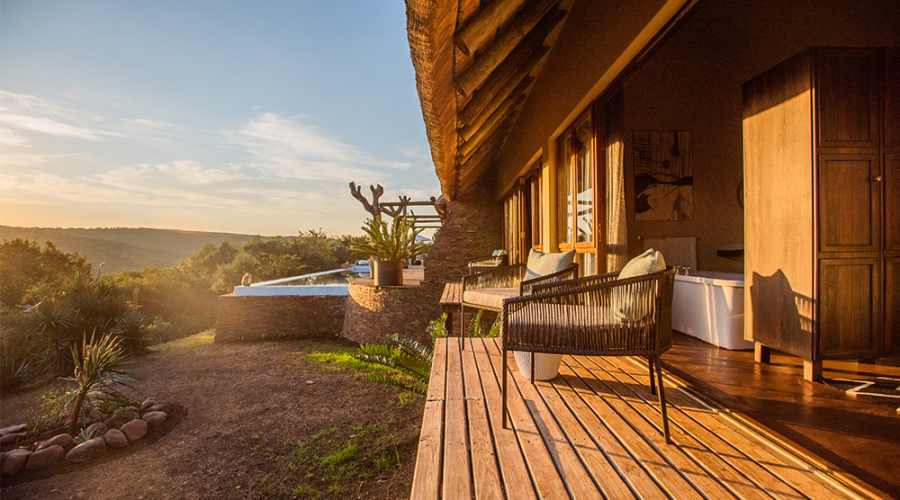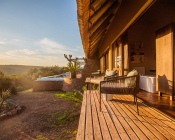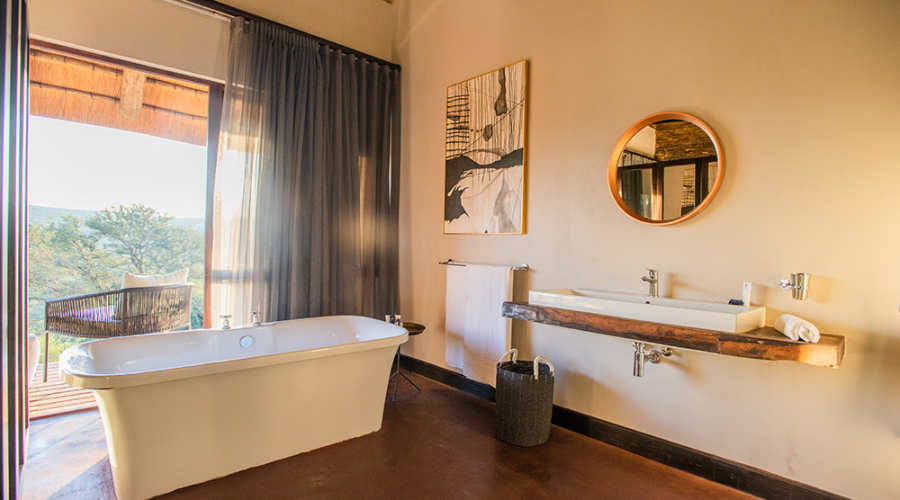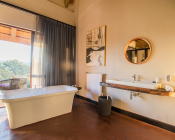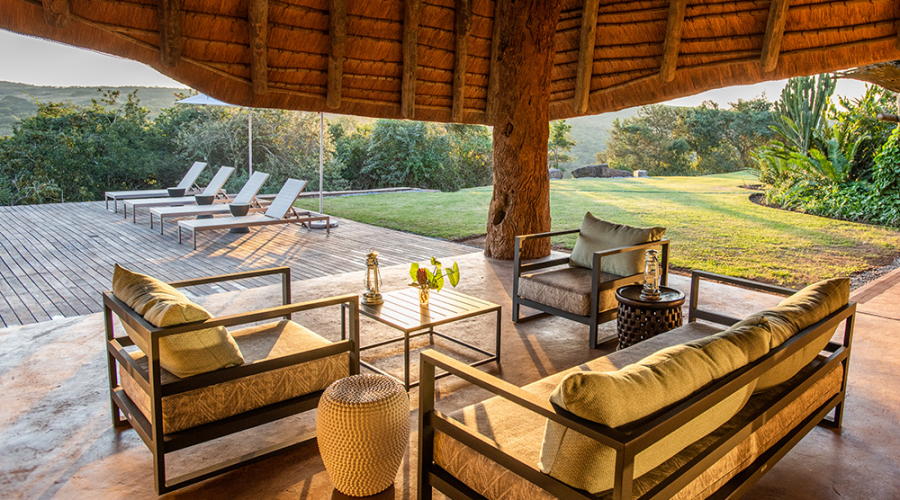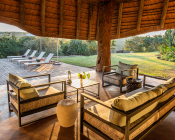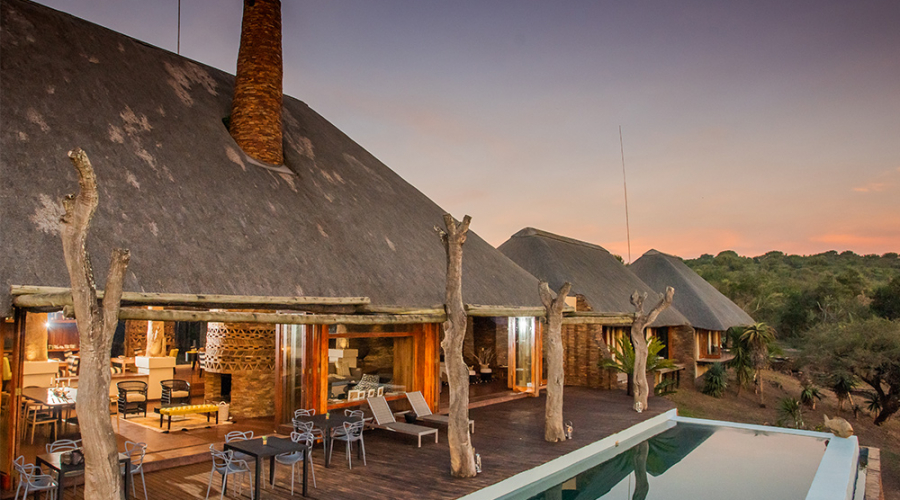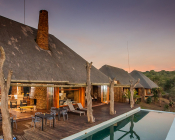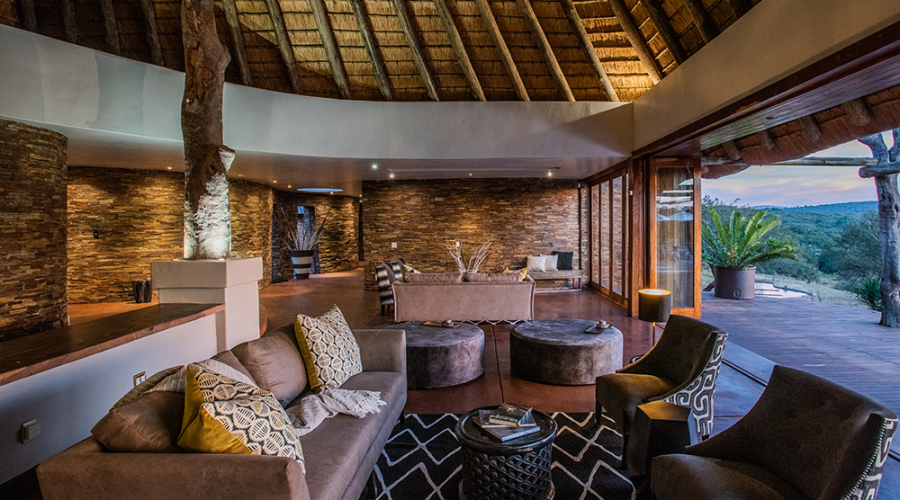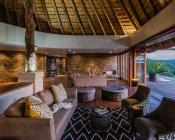 LEADWOOD MANOR HOUSE
2 x Double bedded rooms with a bath and shower.
1 x Double bedded Presidential suite with a bath and shower, dressing room, lounge and private deck area.
Leadwood Manor House is an exclusive 4 bedroomed lodge which is our newest addition to Tala, and can be found a short distance from the 6 Leadwood Cottages. The Manor House has an exclusive restaurant overlooking a lap pool and the beautiful African bush. Enjoy the tranquil surrounds as you laze at the poolside basking in the sun, or ask your lodge manager about our Tala activities on the reserve. Leadwood Manor House is ideal for romantic getaways, group bookings or small and intimate weddings.
The Presidential Suite and the 3 rooms in the Manor House is a special space created to rejuvenate the mind, body and soul. Although we cherish children at Tala, this lodge is suited for adults only.