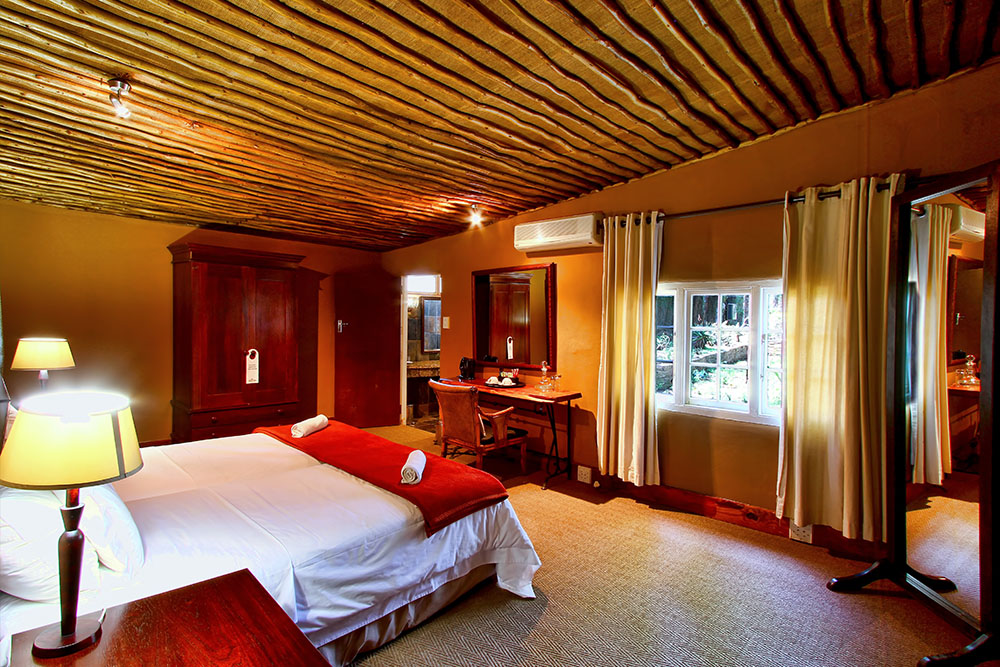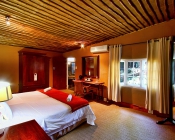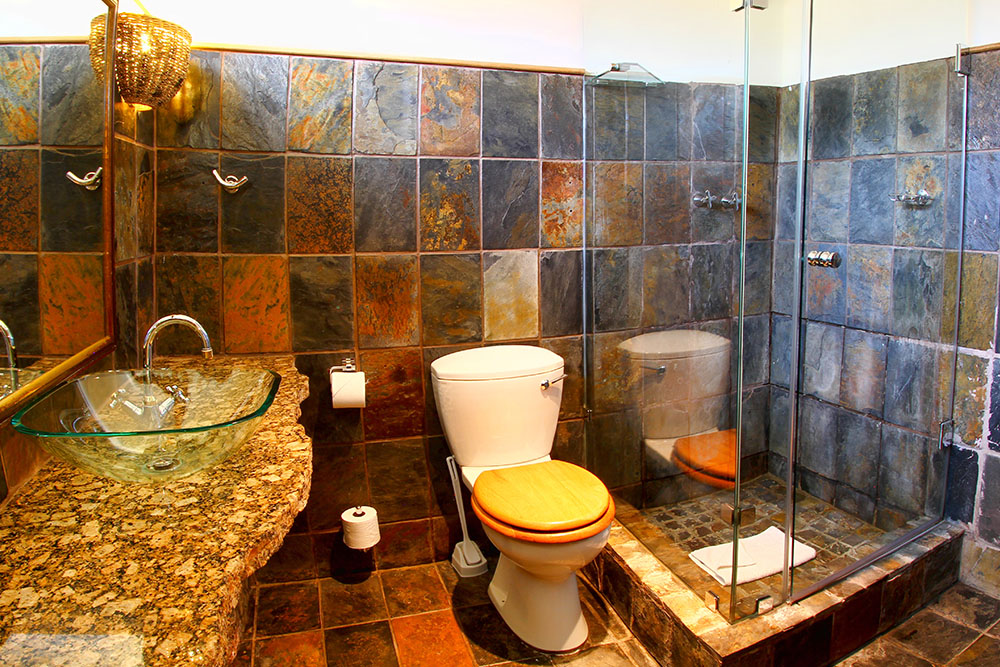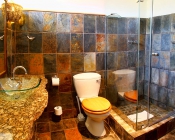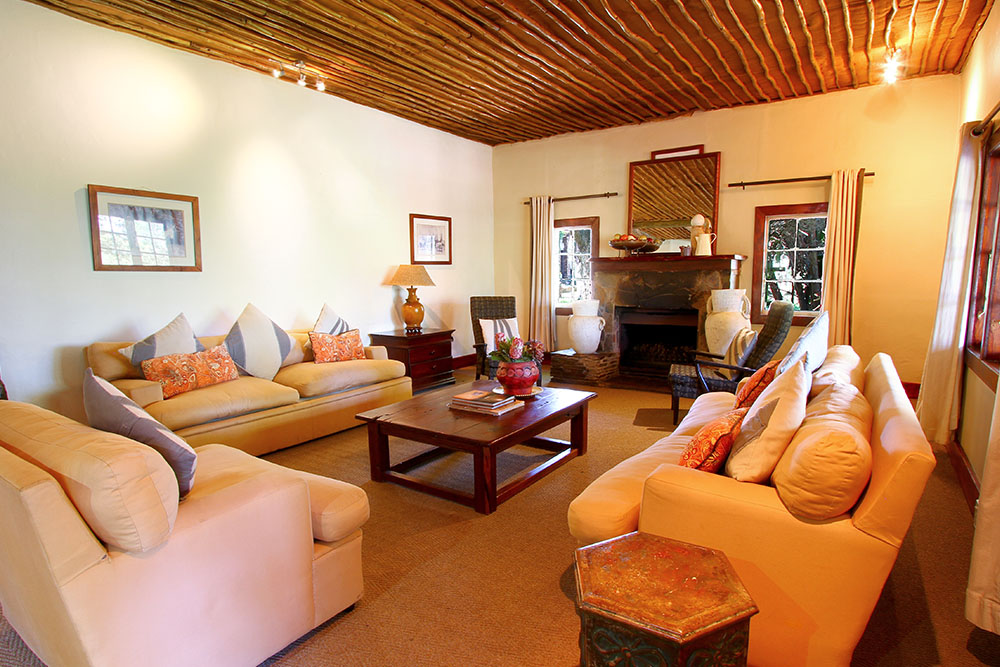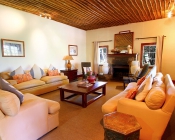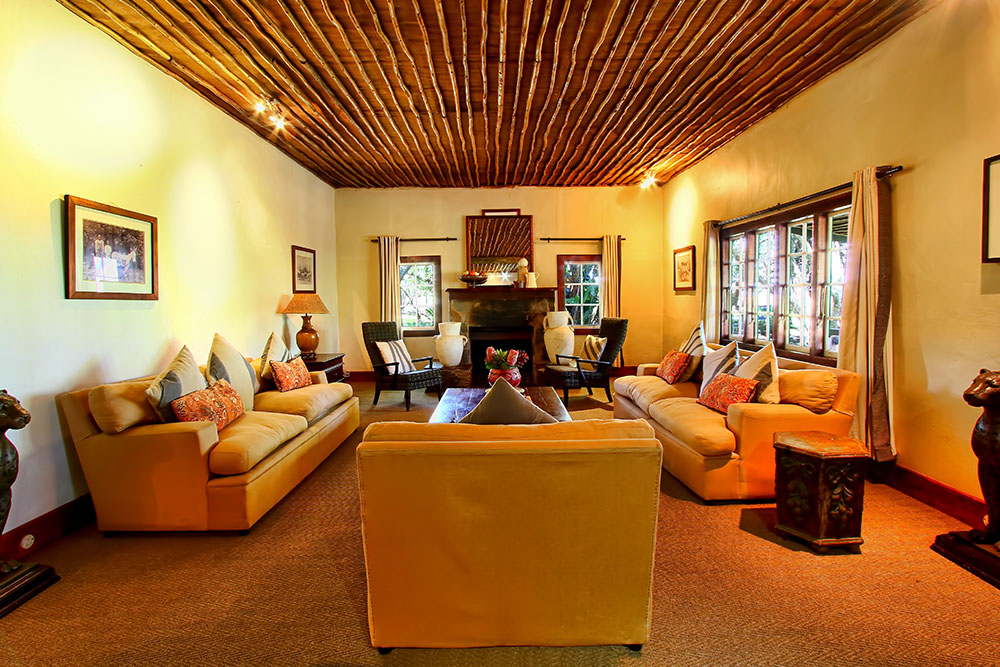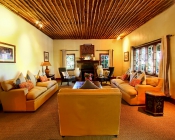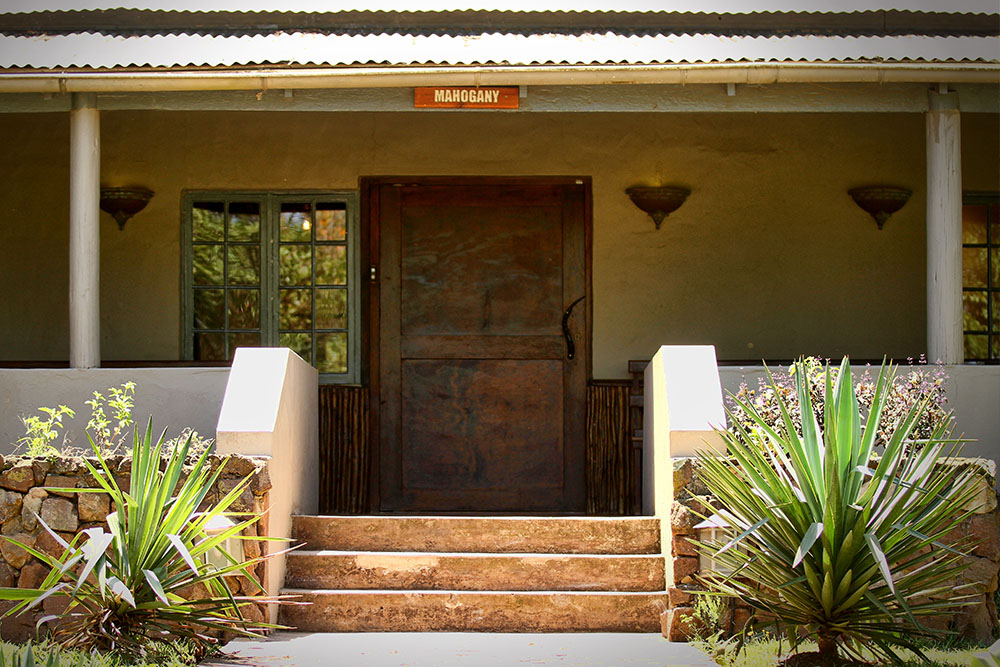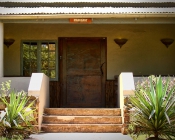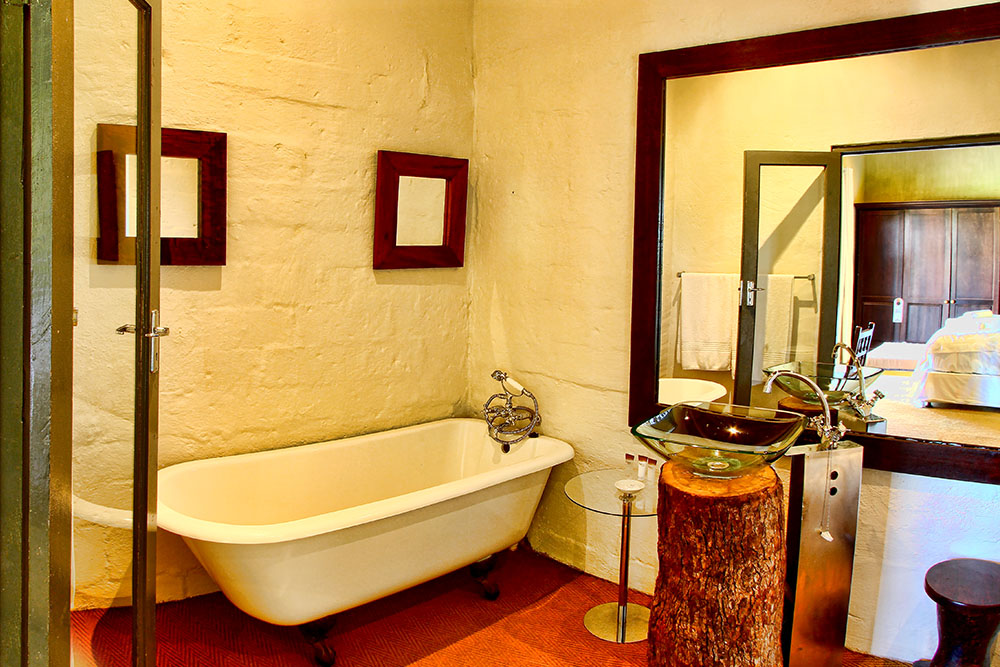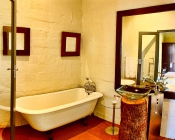 MAHOGANY HOUSE
6 rooms
Communal lounge area
Mahogany Rondavel
1 standalone room on the communal pool area.
Mahogany House is situated adjacent to Paperbark Lodge. The original old farmhouse has been carefully restored to maintain the essence of a bygone era. Six bedrooms with bathrooms en-suite lead on to a central lounge area and out onto a typical farmhouse veranda which looks onto the surrounding garden. The Rock Pool is just a step away and the Paperbark Restaurant is conveniently located around the corner.